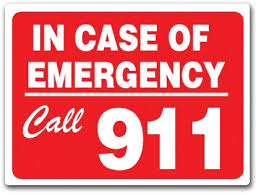 Over the past few months, we have been notified of the need for emergency assistance  by folks calling the fire station or even coming to the station. While we are prepared to deal with an emergency at all times, the best means of reporting your emergency is by calling 911.
The Groom Creek Fire District is a partner agency in the Prescott Regional Communications Center (PRCC) who receives all 911 calls for fire and medical response. PRCC is staffed 24 hours daily by professionally trained dispatchers who will provide instructions to you over the phone until the first responders arrive. PRCC will immediately dispatch an ambulance or additional fire engines if needed based on the information you provide.
When a call is made directly to the station or the notification is made in person, it may delay the response of additional help to your emergency. Calling 911 will also ensure that Fire District personnel are notified of your situation in the event that no one is currently at the station while performing training or other duties.