LATEST DISTRICT NEWS:
We still have a few weeks worth of Dumpsters that were provided by a Yavapai County Title 3 Grant awarded to the District for … [Read More...]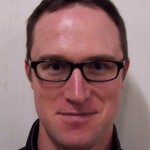 Congratulations to Brennan Johnstone who was recently promoted to Captain/Paramedic to replace Joe Hernandez who has served … [Read More...]
We are excited to have some personnel available once again to perform hazardous fuels reduction work on all properties within … [Read More...]
---
About the Groom Creek Fire District
The Groom Creek Fire District was established in 1971 by the Yavapai County Board of Supervisors. We started as an all-volunteer organization dedicated to protecting life and property in the area six miles south of Prescott, AZ. We staff two full-time firefighters on shift and assist with the clearing of vegetation to remain a Firewise Community.
Our personnel perform fire and emergency medical services and are trained in technical rescue, paramedicine, hazardous materials, wildland firefighting, fire prevention activities and more. If you have any questions about our operations, please feel free to stop by the fire station at 1110 E Friendly Pines Rd.
What you should know
The Groom Creek Fire District is the proud recipient of a structure fire engine that was surplus property from the City of … [Read More...]
This 1972 Pinzgauer was donated to the Groom Creek Fire District and it was decided to raffle the vehicle as a fundraiser for … [Read More...]
The Groom Creek Fire District needs Reserve Firefighters and Volunteer Firefighters to fill several open positions within our … [Read More...]