LATEST DISTRICT NEWS:
The Groom Creek Fire District is looking for a donation of a good treadmill. If you have one that currently takes up too much … [Read More...]
As February begins winding down, we are seeing the trend continue of above normal temperatures and below normal … [Read More...]
We will be offering an American Heart Association CPR and First Aid Class on Saturday, December 7 from 0800 until … [Read More...]
COMMUNITY EVENTS & FIREFIGHTER NEWS
The Prescott Basin Drill will take place on April 4th at the Central Yavapai Fire training Center beginning at 0830. This … [Read More...]
We will be holding the annual Wildland Refresher Training and Pack Test on March 29 at 0800 at Granite Creek Park. Please … [Read More...]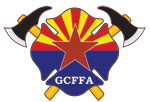 The Spring 2014 scholarship application period opens January 15 2014. Scholarship Award Criteria and Rules: Eligibility:  … [Read More...]
---
About the Groom Creek Fire District
The Groom Creek Fire District was established in 1971 by the Yavapai County Board of Supervisors. We started as an all-volunteer organization dedicated to protecting life and property in the area six miles south of Prescott, AZ. We now have two full-time firefighters on shift and operate a fuels crew to assist with the clearing of vegetation to remain a Firewise Community.
Our personnel perform fire and emergency medical services and are trained in technical rescue, paramedicine, hazardous materials, wildland firefighting, fire prevention activities and more. If you have any questions about our operations, please feel free to stop by the fire station at 1110 E Friendly Pines Rd.